Our Mission & Our Philosophy…
How We Care for Your Lil' Rascals!
What we offer…
The Mission and Philosophy of the Lil' Rascals Preschool and Childcare Centers are to be an excellent child-centered, early childhood development program. Through our programs for infants, toddlers, and preschoolers, each child can grow and develop cognitively, physically, emotionally, and socially within a loving atmosphere.
We believe each child is a unique person valued for their own worth. A love of learning is fostered through an environment that is rich with opportunities for growth through an array of activities and experiences.
By offering a wide variety of developmentally appropriate activities and materials, Lil' Rascals gives every child the opportunity to build self-esteem while experiencing challenges and success.
Angela Greene
Founder & Lead Instructor, Director
Angela developed a love for teaching and caring for children at a very young age.
Her Mother was an Early Childhood educator who was instrumental in helping to open the very first Southern Oregon Head Start in Medford, Oregon. This passion to provide stable foundations early in a child's life in order to foster lifelong learning is an inherited passion that Angela continues to this day.
Angela has been working with young children for over 30 years, in a variety of ways. She opened Lil' Rascals in 2001 in Ashland, Oregon. A second site was opened in 2016.
Her education has been and continues to be centered around Early Childhood Education.
Angela's training is not limited to formal education; it includes hands-on training in Montessori and Waldorf-inspired schools. She has worked in a variety of different schools, as well as corporate childcare, and private nanny positions.
She continues her education each year, and is up-to-date on all relevant information and certifications.
It has always been important to Angela to embrace each child's individuality in order to help them meet their full potential.
"I enjoy thinking outside the box in order to recognize and support children's social & emotional needs. This helps us to create an inclusive learning environment."
Brittany Bennett
Head Infant Teacher & Assistant Director
Brittany began her work at Lil' Rascals in 2001 before heading north to Eugene to attend school and become a teacher. Later, she became the director of a large center based in Eugene.
Returning to the Rogue Valley in 2011, Brittany began working with all age groups – from infants to preschool age – and assisted in opening Rascals' second location.
Brittany now floats between both centers as the Head Infant Teacher & Assistant Director, helping with the operations at both locations.
Brittany currently resides in Ashland, Oregon where she has lived the majority of her life.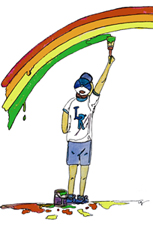 Tabitha Garcia
Head Infant Teacher & Assistant Director
Tabitha grew up in Southern Oregon and has lived in the Rogue Valley her whole life. She began working with Lil' Rascals in 2001 when we first opened and has remained an integral part of the company since.
Tabitha has been here for each location change over the years, assisting in opening the centers. Tabitha has worked with all age groups and is currently a head Infant Teacher and Assistant Director, working to help run both Ashland and Medford locations.
Tabitha and her growing family reside in Talent, Oregon.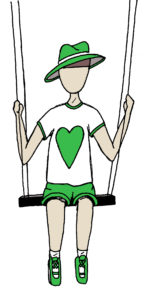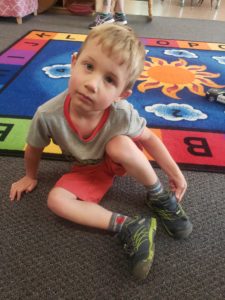 The remainder of our staff is fully trained and certified.
We're Here for You!
Our teaching and child care staffs have extensive training in both preschool curriculum, child development, and success-building in young childhood education.
All staff are Pediatric CPR and First-Aid trained.
Safety is paramount when it comes to your children's time with Lil' Rascals Preschool and Child Care Centers.
It's All About Your Child & Their Growth!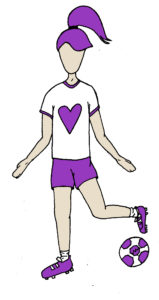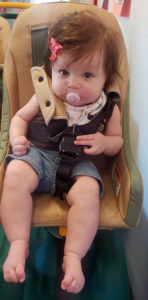 It's All About Play, Education, and Care
Our trusted team of child care professionals and teachers will make sure that your child's experience with Lil' Rascals Preschool and Child Care Centers is well-rounded and beneficial to your family. There will be time for creative and educational play, time to learn, and time to spend some quality time with our staff. We have the type of staff able to challenge your child or to care and listen – whatever is best for Your child.
Our Care & Educational
Services
Preschool – Ashland
Our Ashland Preschool & Day Care Center location is currently located at the Southern Oregon University Family Housing Site, 1361 Quincy Street, Ashland, OR 97520, offering education for Ages 3 1/2-5 years of age. Must be potty trained.
Preschool – Medford
Our Medford, Oregon Daycare center is currently located at 839 East Main Street, Medford, OR 97504, offering education for Ages 3 1/2-5 years of age. Must be potty trained.
(541) 773-1598
Child Care – Ashland
The Quincy Street location offers infant daycare, preschool education classes, and afternoon daycare services for ages 6 weeks-5 years of age.
Child Care – Medford
The East Main location also offers infant care, preschool education, and afternoon daycare options for children 6 weeks-5 years of age.
(541)552-8224
ABOUT US?…Click HERE